EUBOS History
THE RIGHT CARE FOR EACH SKIN TYPE!
Following nearly 90 years of joint research and development with dermatologists on the health and wellbeing of our skin, the original EUBOS company – Dr. Hobein (Nachf.) GmbH, med. Hautpflege – was and is a synonym for expertise and product safety when it comes to skin care. The use of different formulations with selected active ingredients is ideal for each skin type and these have proven and documented properties which distinguish EUBOS products.
Our formulations are continuously updated based on the very latest scientific findings. They are likewise tested by independent dermatological institutes with a focus on their effectiveness and skin tolerance.
Today EUBOS products are widely used in numerous countries as they provide care and protection of the skin's biosphere. EUBOS in Germany is one of the best-known pharmacy brands for skin cleansing and skin care. Decades of positive experience and practice attest to the high quality of our products.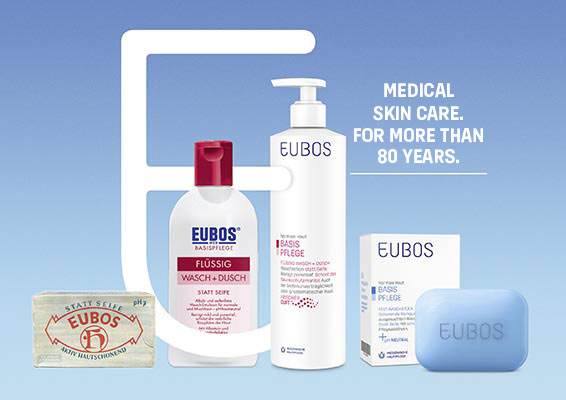 OUR COMPANY
SKIN DEEP
---
To take a closer look at EUBOS by clicking on the years below.