EUBOS BASIC CARE
HAND SANITIZER GEL
---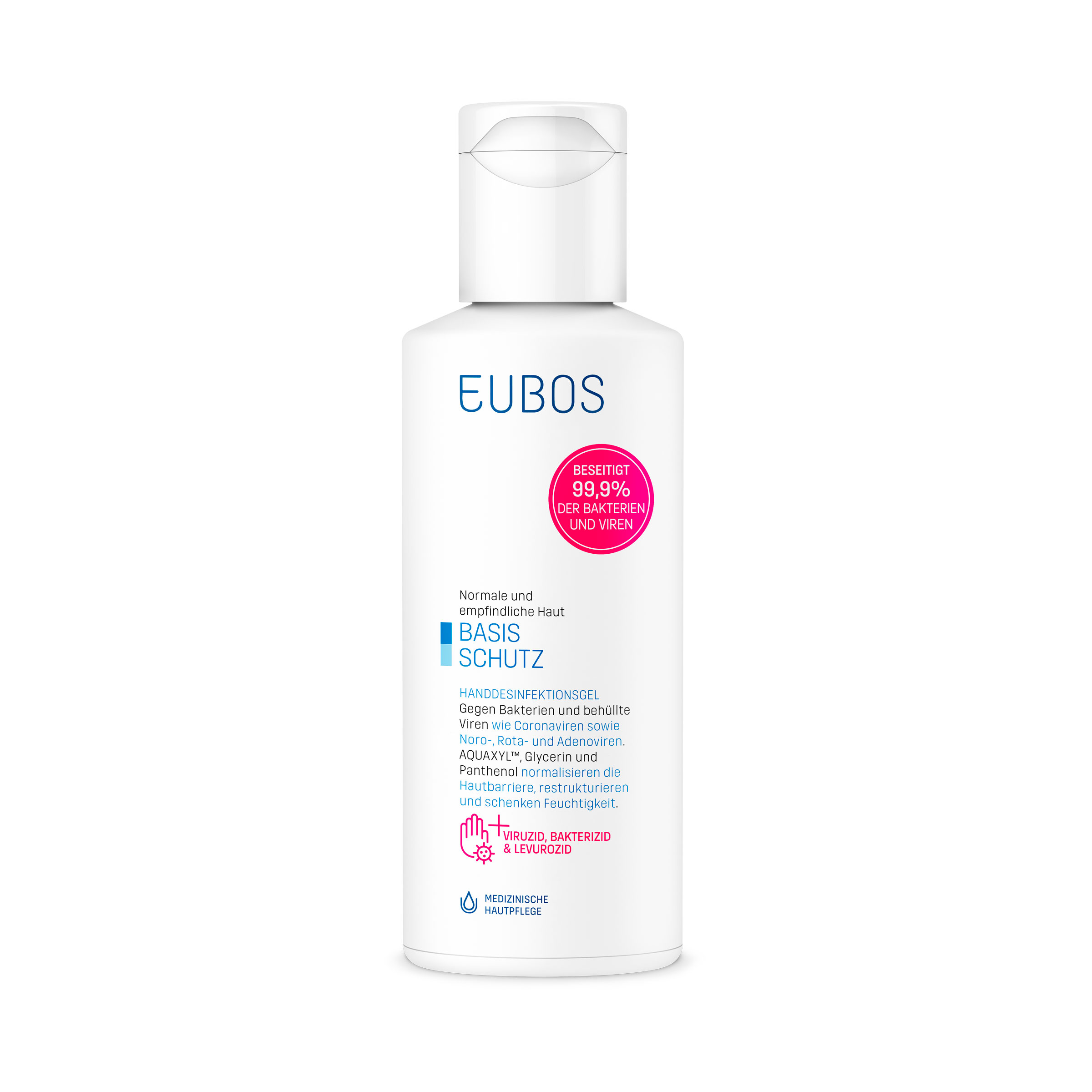 HAND SANITIZER GEL 100 ml
- BASIC PROTECTION HAND SANITIZER GEL. Against bacteria and enveloped viruses like coronaviruses as well as non-enveloped ones such as noroviruses, rotaviruses and adenoviruses. AQUAXYLTM, glycerine and panthenol normalize the skin's barrier and restructure as well as moisturize. For hygienically clean hands – even if used without water. Suitable for sensitive skin.
- Jojoba esters are proven to counteract skin dehydration caused by alcohol.
- Eliminates 99.9% of bacteria and viruses.
0%
Microplastics
Perfume
PEG
Silicones

Product type
Bottle with 100 ml

Availability
Only available in German product packaging

Pro 100g: 72g Ethanol | 0,7g Isopropylalkohol Please note that the ingredients listed above reflect the formulation for the product currently in production. Since we constantly strive to optimize the composition of our products and always adapt them to the latest dermatological findings, it may in exceptional cases, happen that you will come across a package with slightly different ingredients in the pharmacy. If in doubt, your pharmacist will advise you.
PRODUCTS FROM OUR
EUBOS BASIC CARE RANGE
---